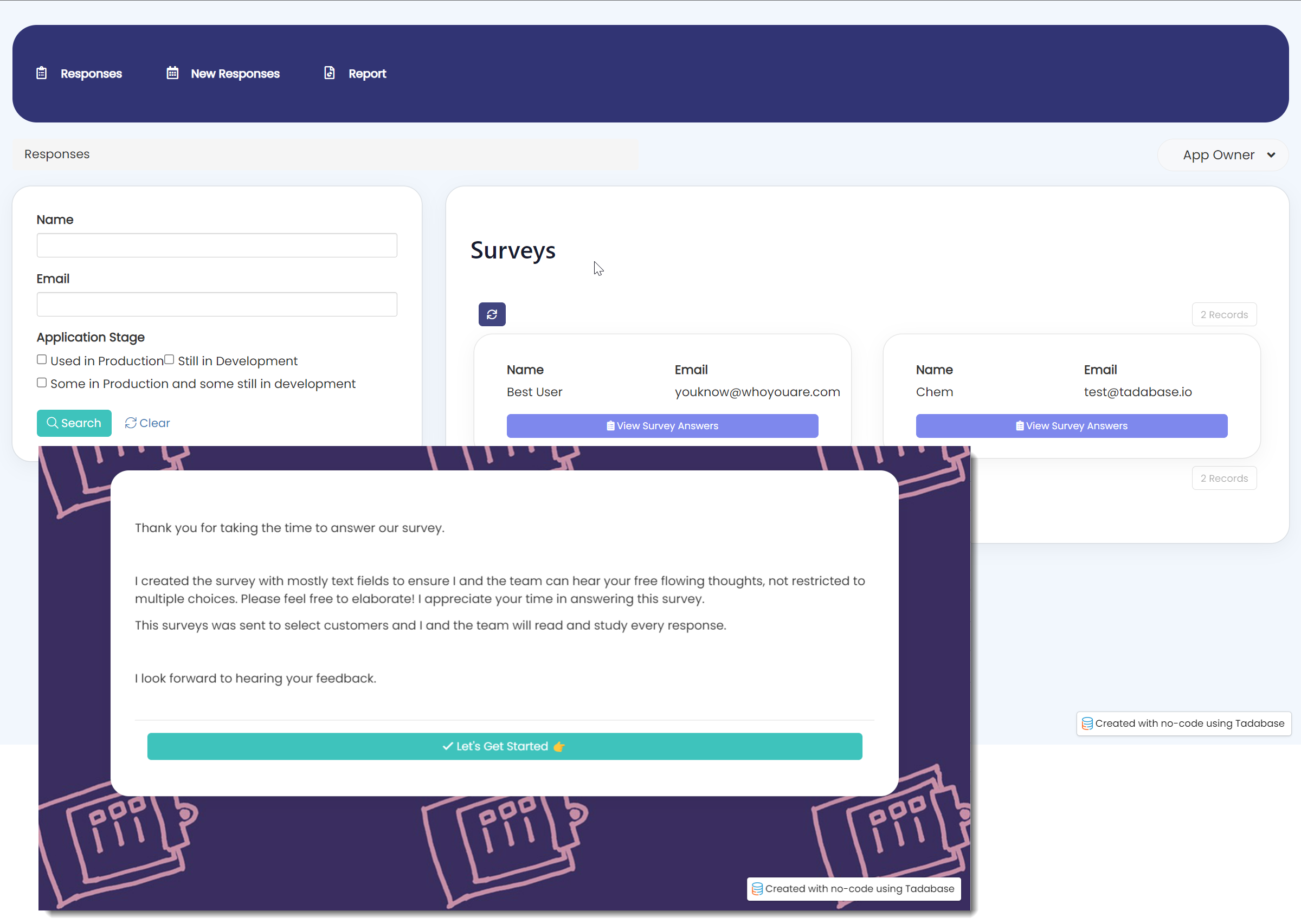 Survey App
The Tadabase Survey App Template is the ultimate solution for building a custom survey application without any coding knowledge!
With its user-friendly interface and customizable features, the Survey App Template is perfect for businesses, organizations, and individuals looking to collect data and feedback from their customers, employees, or stakeholders. Creating a survey is easy and intuitive. Simply customize the template to match your branding, choose from a range of question types, including multiple choice, open-ended, and rating scales, and set up logic to customize the survey experience based on the user's answers. As responses come in, you can view real-time results and analyze the data using our reporting tools. The Survey App Template provides detailed insights and visualizations that help you make informed decisions based on the feedback you receive. With the Tadabase Survey App Template, you'll have everything you need to collect valuable data and feedback from your target audience, making it an indispensable tool for businesses and organizations of all sizes.
Get started for free
Build the custom database your business deserves.