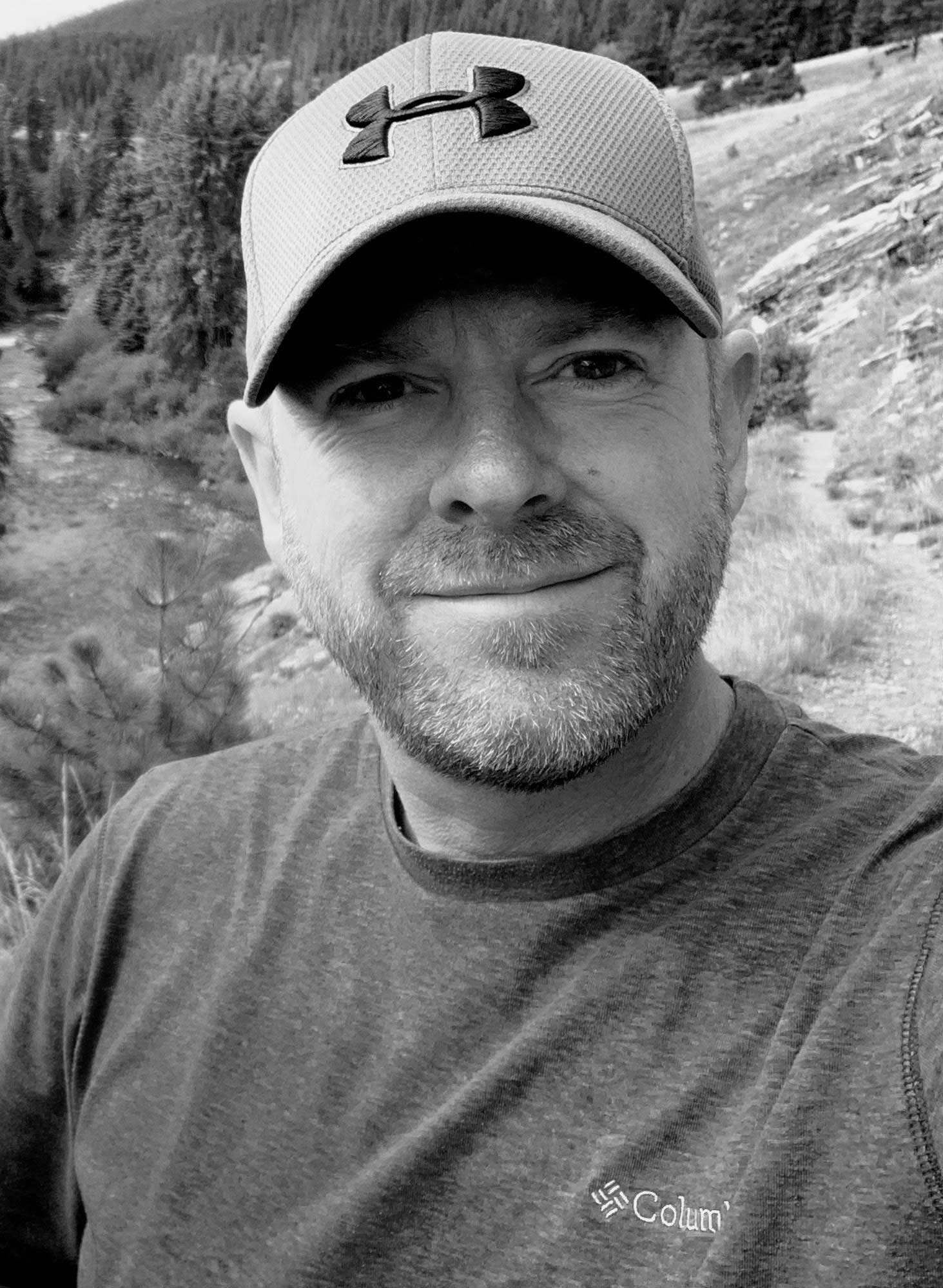 "I've tried them all and Tadabase has been by far the best out of all of them."
- Marc Dykstra,
EnvrioPest
Saving thousands of dollars in audit fines with Tadabase
To maintain compliance in the Pest Control industry, companies need to meticulously store and manage specific compliance documents including Safety Data Sheets (SDSs) and product labels as well as licensing and insurance documents. Outdated or inaccurate compliance documents are an easy way for an otherwise compliant business to rack up huge fines during an audit, even if all other audit criteria like technique and product usage are perfectly operated.
Marc Dykstra, second generation owner of EnviroPest, a family owned and operated pest control company servicing Northern Colorado for over 50 years, was looking for a better way to manage EnviroPest's compliance documents and save his customers thousands of dollars annually in potential audit fines.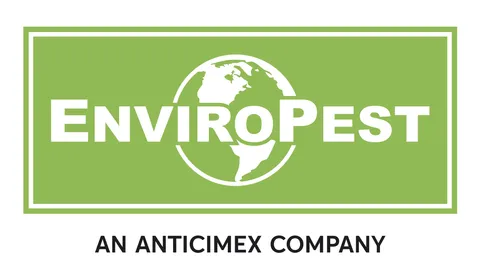 Providing pest control services to many large commercial accounts including restaurants, schools, warehouses, and other commercial locations, EnviroPest has to account for not only its own compliance documentation but for its customers' compliance documentation and audit risks as well.
For every product used during a service, EnviroPest is required to generate a SDS and product label for its own documentation as well as distribute copies to its customers for their own compliance logging.
According to Marc, "It could be a hundred percent perfect but if something's wrong in your log book, like your license has expired or there's a problem with the SDS sheet, they'll ding you. And it could cost that facility a lot of money."
"We would print them, hole punch them, and put them in a book."
The biggest challenge Marc and EnviroPest were facing was that they were attempting to manage all their compliance documents in physical log books.
"We would print them, hole punch them, and put them in a book," Marc says of the countless printed SDSs and product labels generated for each product and manually distributed to each customer upon service. "I mean, have you ever seen those log books?" asks Marc. "They're about six inches thick and nobody can find anything."
Maintaining an efficient system to safekeep all these physical and sensitive documents was extremely challenging and manually distributing these printed documents to the customers for their own log books proved even more difficult.
"How do we get these things to the customer in a way that makes sense?," is the question Marc kept asking as the manual hours that went into managing and distributing these printed compliance papers kept piling up.
"And all these documents, well, they get updated, right? Licenses are updated every year… SDSs are updated randomly all the time," explains Marc.
With physical log books, managing and distributing the printed SDSs and other compliance documents was a huge daily challenge, but updating them was an even bigger headache.
The Who, What, When guessing game
Every time a change needed to be made to a SDS, license, or other compliance document, the paper would have to be tracked down in the log book, the identical change would have to be made consistently across all its printed versions, and the updated print would have to be manually redistributed to the customer.
Once updates were made, tracking who made which change and when proved even more difficult and exacerbated the headache that was EnviroPest's paper compliance system.
With all these challenges of a paper system, EnviroPest and its customers were left vulnerable to a disorganized and unreliable compliance management system and thousands of dollars in annual audit fines.
Tadabase to the rescue
Marc knew EnviroPest's paper system wasn't working. He knew he had to go digital and, after much research, he knew he had to go Tadabase.
Recognizing that he needed a digital solution to solve EnviroPest's challenges, Marc considered hiring a developer to build out a custom-coded software, but he quickly nixed that idea due to the excessive time and cost that would require.
Marc was intrigued with "no-code" and was excited with the notion that he himself could build out the solution EnviroPest needed since, after all, who knows EnviroPest's needs better than Marc himself? Following frustration with several no-code platforms on the market, including Caspio, Knack, and Kintone, Marc was excited to find Tadabase and was delighted with Tadabase's ease of use, innovative features, and superior customer support.
"I've tried them all and Tadabase has been by far the best out of all of them," says Marc.."
With Tadabase's easy drag and drop platform, Marc was able to deploy a robust compliance management application in under 2 weeks without ever writing a single line of code.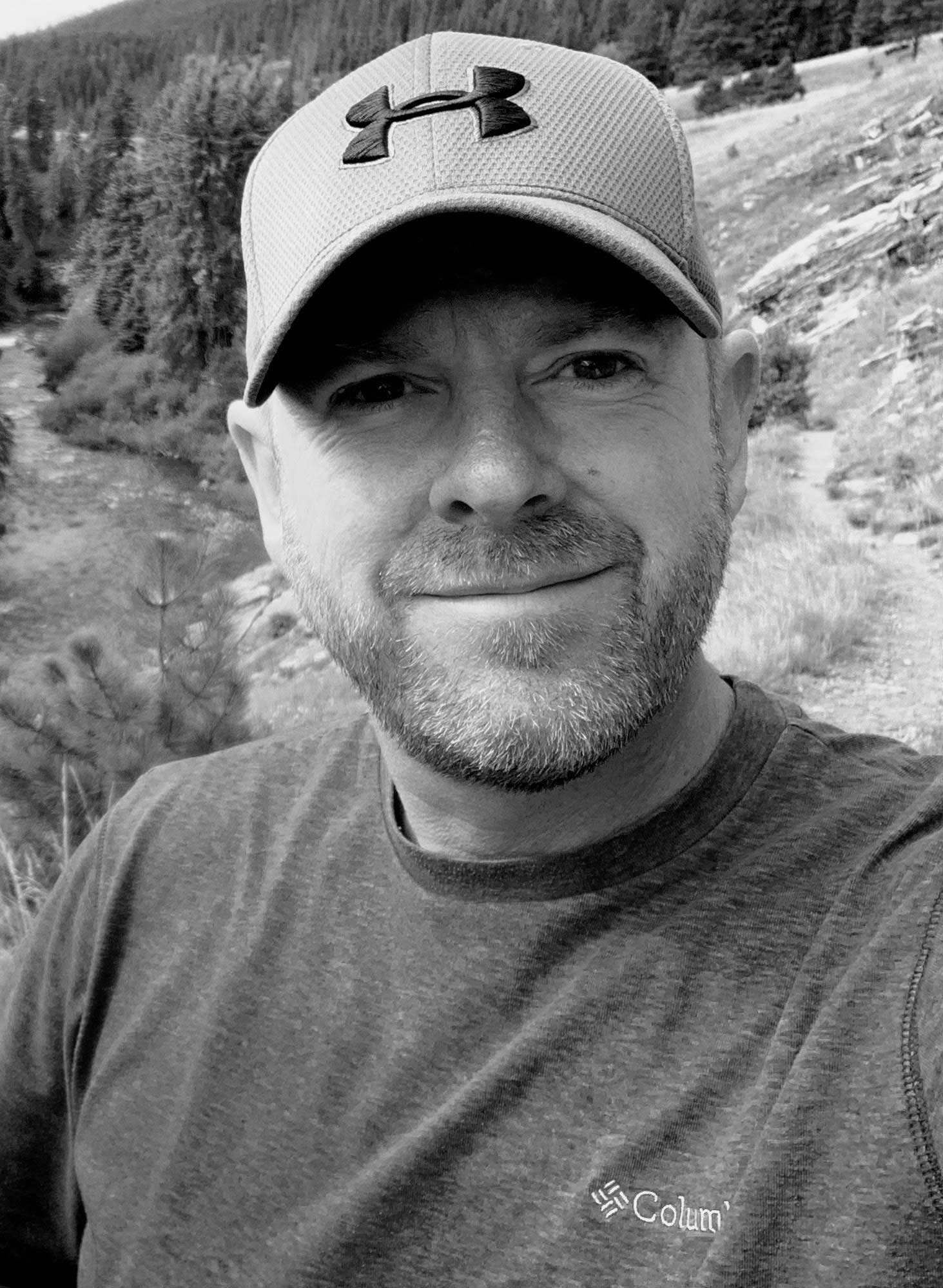 "Tadabase is a lot more friendly than anything else that's on the market."
- Marc Dykstra,
EnvrioPest
Saving company time and money
With Tadabase, Marc was able to create a fully digital solution for managing and distributing EnviroPest's compliance documents, saving his company over 30 hours a month and thousands of dollars a year in labor.
Using its Tadabase application, EnviroPest now digitally stores and tracks all compliance documents on one centralized database.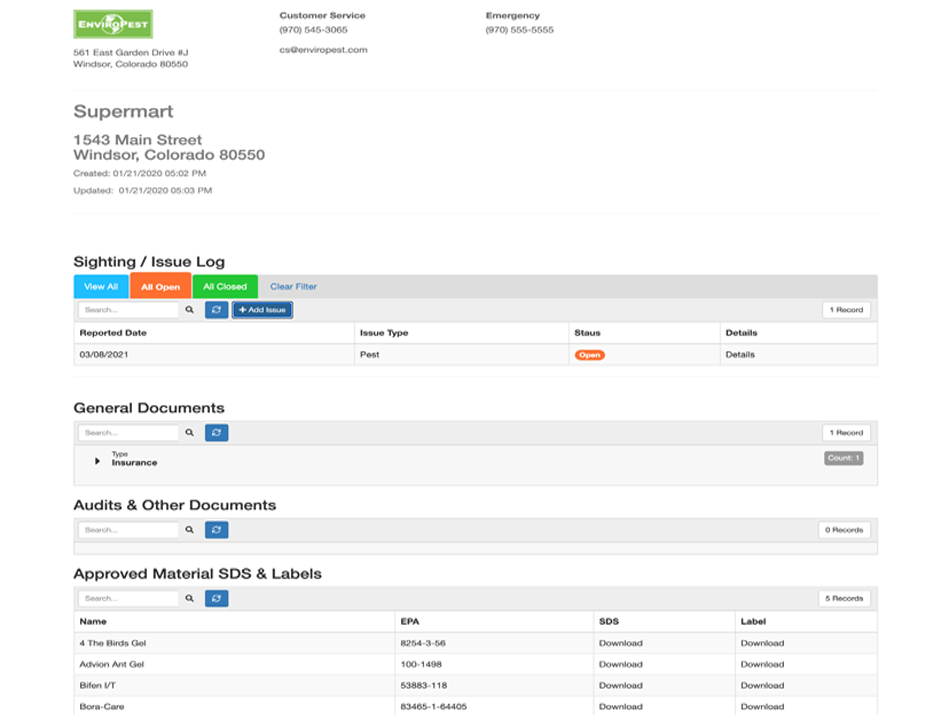 With the ability to add files, images, signatures, complex equations, and dozens of other fields on the fly, automate workflow tasks, and schedule automated emails, texts, and alerts, EnviroPest was finally able to eliminate its paper system and create an all-powerful digital compliance management system.
Whenever a change needs to be made to a compliance document, accessing and updating documents is now simple and easy and changes are systematically logged for maximized compliance.
Now, EnviroPest can easily track which SDSs have been updated since the last time a technician scanned a company's QR code, when the updates were made, and by which app users.
With virtual dashboards and robust reporting features, EnviroPest can view key stats and reports at a glance with the ability to filter data by customer, location, date of service, product, or any custom filter they choose.
Saving customers' time and money
The Tadabase application also solved the daily challenge of how to distribute SDSs and other compliance documents to EnviroPest customers upon every service and SDS update.
Before Tadabase, EnviroPest had to print out SDSs, product labels, and other compliance documents and manually distribute them, as well as each updated version, to the customers. Customers then had to manage their physical log books of thousands of printed documents while trying to maintain compliance and avoid astronomical audit fines.
That all changed with Tadabase. By going digital with Tadabase, EnviroPest customers could instantly access their SDSs by simply scanning a QR Code which would bring the customer to a secured app page containing all the SDSs associated with that customer.
According to Marc, "Customers can access their electronic log books with a QR code. It'll show the customers' licenses, SDSs, and all the documentation that they have for their account. They can report problems. They have access to the emergency phone numbers. They have everything they need."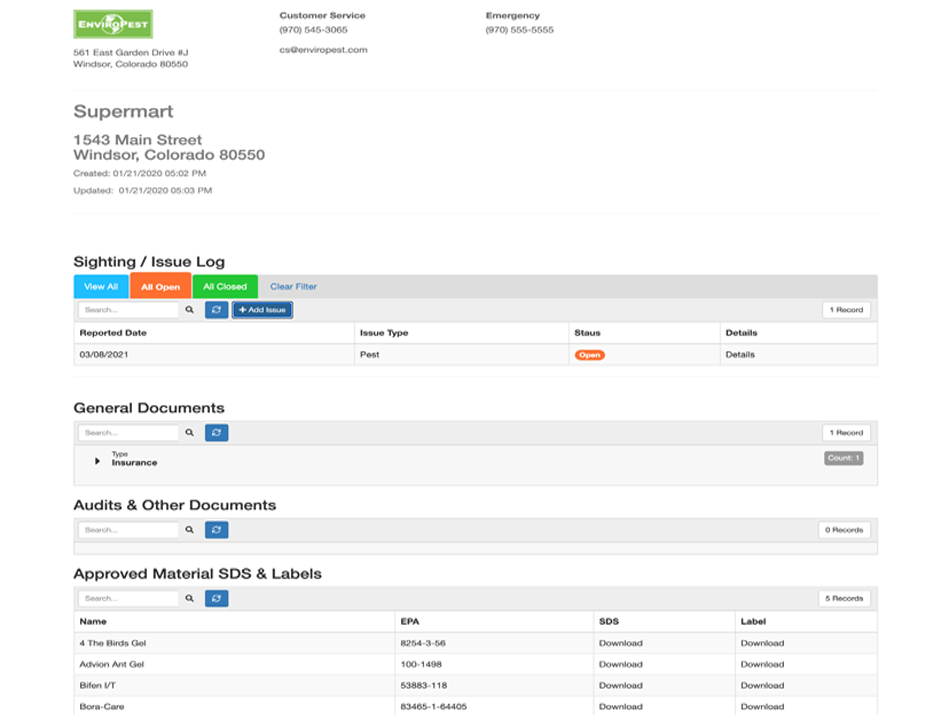 Increasing customer satisfaction
In addition to QR Codes, EnviroPest's Tadabase app includes a secured Customer Portal through which customers can log in and access their accounts online. When customers login to the app, they are automatically routed to their individual customer dashboards where they can view their important information at a glance and enjoy the convenience of being able to digitally report problems, access emergency phone numbers, and help themselves to any other account information they need.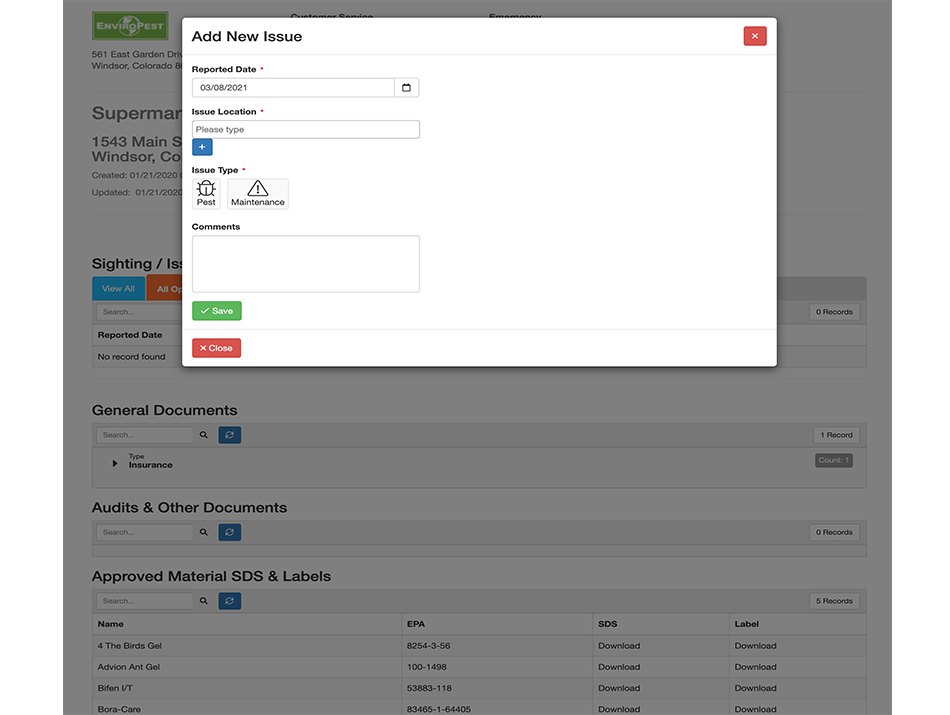 With its Tadabase app, EnviroPest has successfully invited its customers along in its digital transformation, significantly increasing customer satisfaction with the app's Customer Portal and, most importantly, empowering customers to digitally and more effectively manage their compliance documentation and avoid thousands of dollars in annual audit fines.
According to Marc, "Our logbook application will not only save us thousands of dollars per year in labor, it will ensure that our customers always have the updated documents they require- ensuring they will not be penalized if audited by a third party."
Conclusion
Before using Tadabase, EnviroPest struggled to maintain compliance under a paper documentation system, exposing the company and its customers to inefficient compliance and thousands of dollars a year in audit fines. With Tadabase, EnviroPest owner, Marc Dykstra, was able to deploy a robust compliance management application in less than 2 weeks without ever writing a single line of code.
Since achieving digital compliance with Tadabase, EnviroPest has seen significant increase in its compliance with more efficient tracking, reporting, and collaboration of compliance documentation.
The company has saved over 30 hours a week and thousands of dollars a year in labor- savings which are rapidly increasing as EnviroPest is learning new ways every day to maximize its Tadabase app with additional digital solutions for their day to day workflow challenges.
By including its customers in its digital transformation, EnviroPest empowers its customers every day to better manage their own compliance documentation via the Tadabase app and save over $100,000 a year in potential audit fines.
Get started for free
Build the custom database your business deserves.