Project Management and Automation
Streamline all your management operation from property listing to lease, property, and work order management.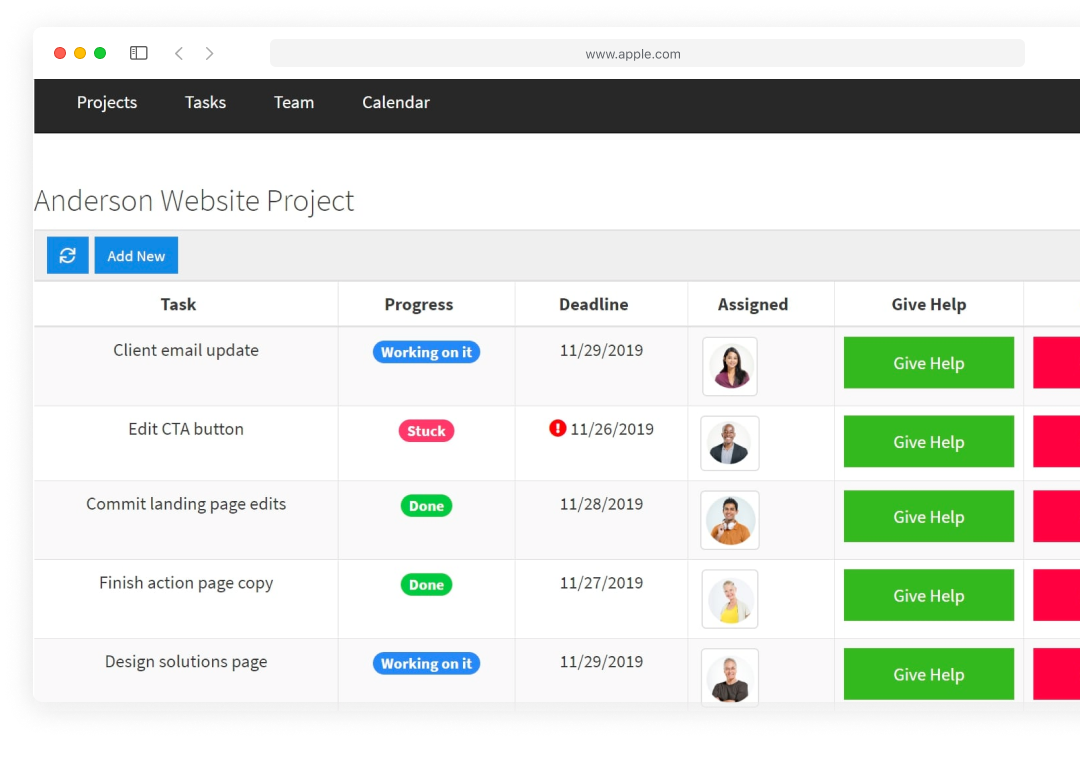 Don't just manage your projects, automate them with a click of a button.
Automate tedious and repetitive project management tasks such as assigning new tasks, reminding team members to complete pending tasks, and calculating project budgets.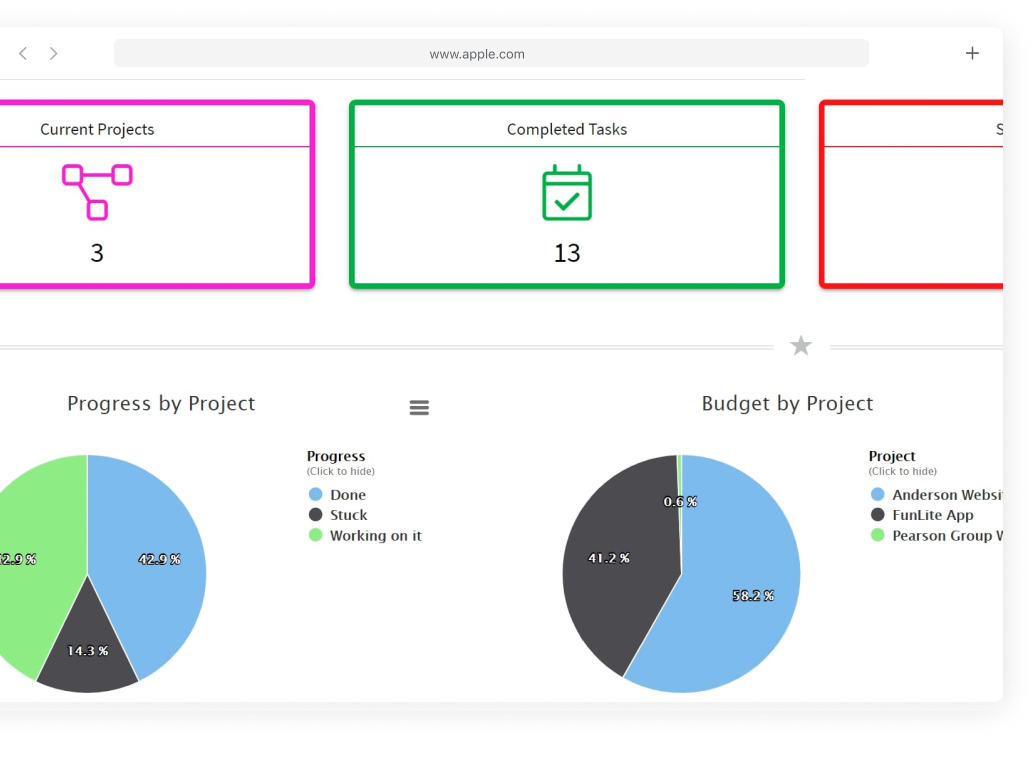 At a glance insight to action
Run custom reports across projects, team members, and all your values to gain invaluable analytics at a glance and drive best decision-making in the moment.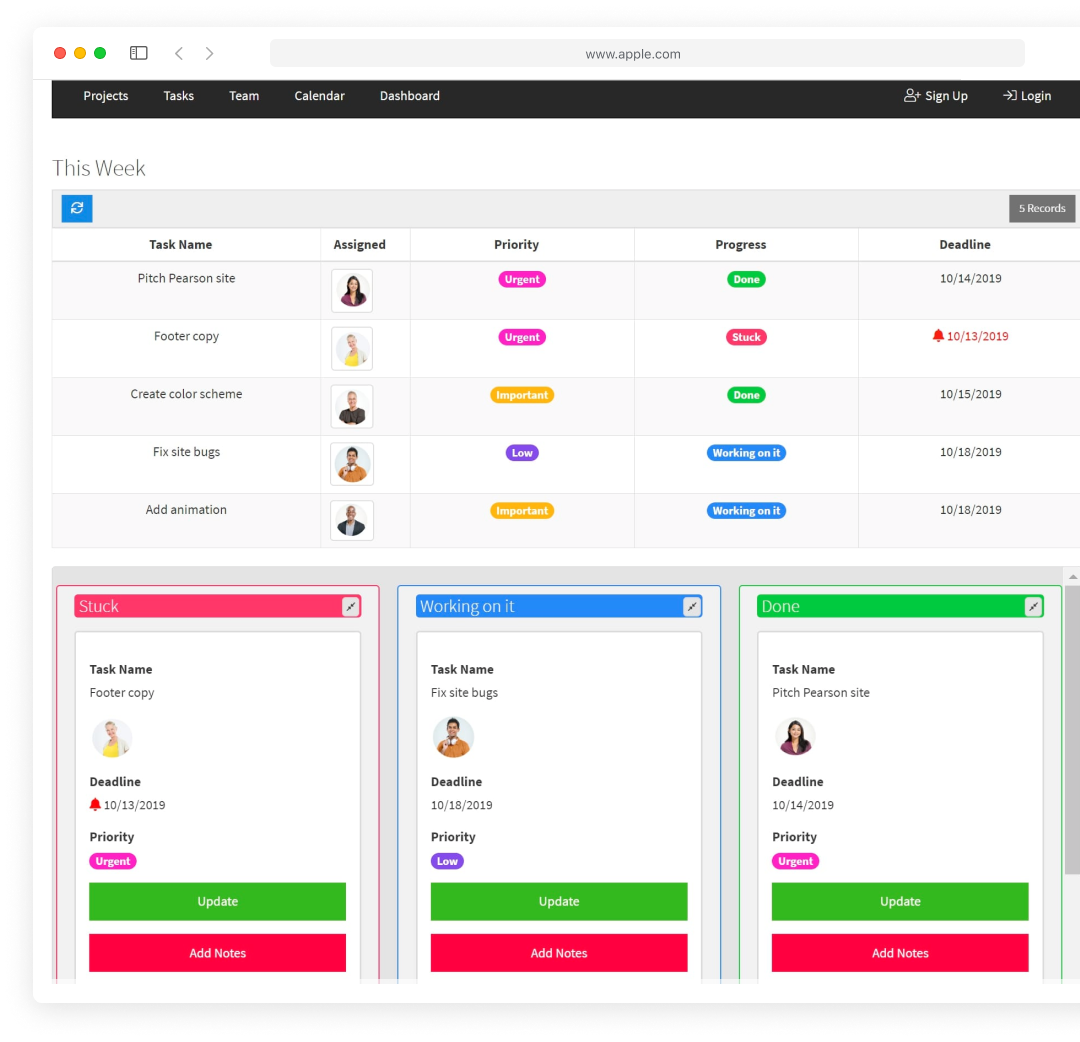 Visualize your workflow
Visually track tasks through every stage of your custom workflows using custom display rules, custom status indicators, and supercharged buttons and links that trigger automated tasks.
Bring your clients into the loop
Impress your clients by inviting them to visually track their projects as well. Create a client portal for clients to login and track the progress and workflow status of their related projects, submit signatures for approval, provide feedback and direction, and more. With custom-defined user permissions, you can maintain full control over which information each client can access.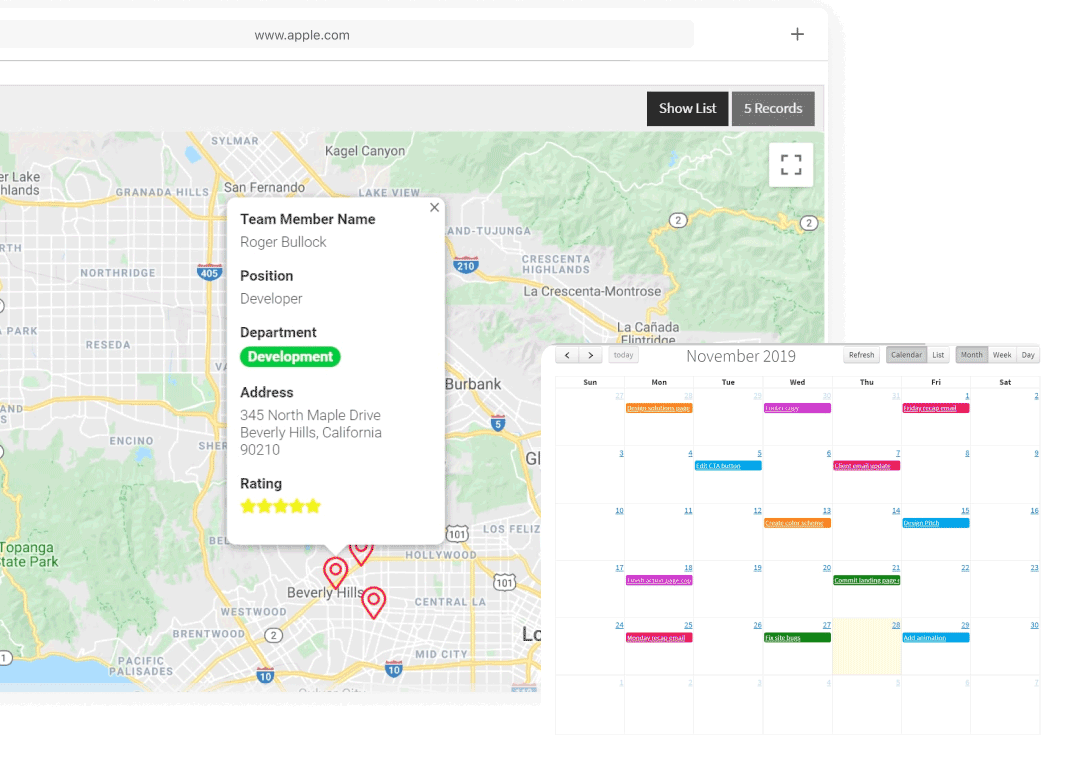 Bring your projects to life.
Increase engagement and productivity by empowering team members to delightfully engage with their tasks using easy, drag and drop components, inline editing, and personalized icons and color tags.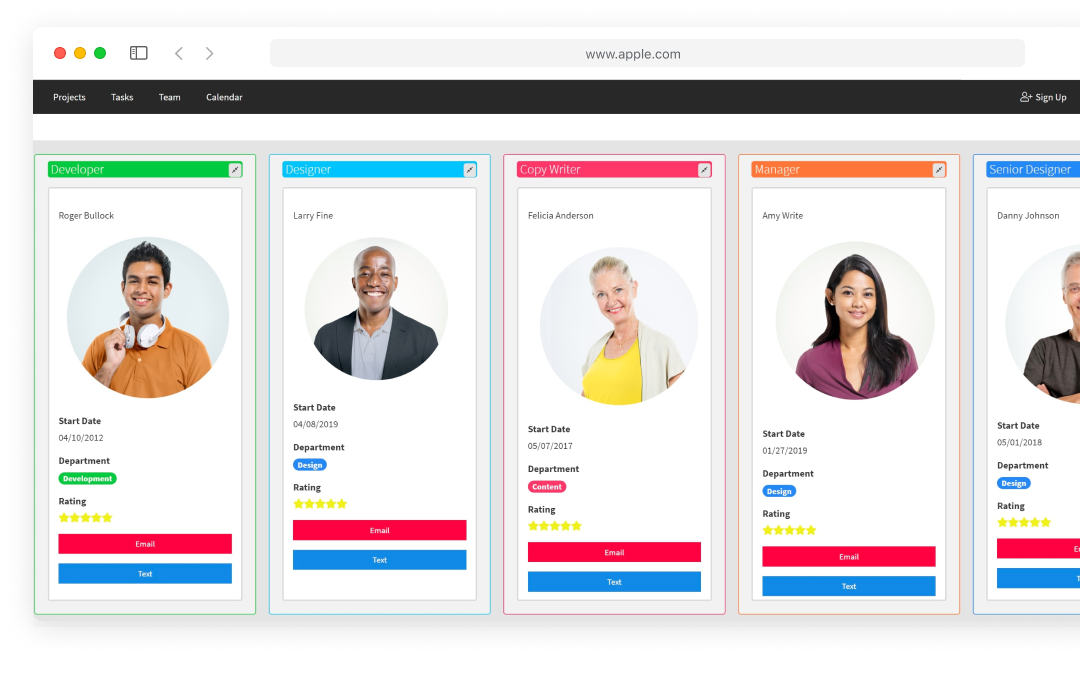 Role-based access and collaboration
With logins and role-based permissions, users can access the information and workflows relevant to them based on their user roles. Centralize your team, projects, and all your business information securely without the risk of compromising private, non-related data.
Get started for free
Build the custom database your business deserves.