Some of our happy clients
Why automate?
Hey, HR manager. Here are the stats:
The average HR manager wastes
14 hours a week
On tasks that could be automated.
Highly-automated companies are
6x more likely
to see significant revenue growth than low-automated companies.
40%
of HR managers say they have
increased error
without intensive automation.
What this means:
Every day you spend with the Leaning Tower of Paperwork, you waste time, money, and energy that could be spent connecting with company leaders + employees, learning your industry, and networking with the big guys.
and beyond, Tadabase offers a no-code custom workflow application to help you run your company more efficiently than ever.
Best application builder of its kind available!
"The platform is awesome. Lots of features and functionality. The support is excellent and their willingness and speed to add features is by far the best I've ever experienced."

Marc Dykstra
Owner, EnviroPest.
Some of the wonderful things Tadabase can help you do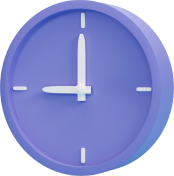 Employee Onboarding
Get everyone on the same page, right away, with onboarding and training protocols in your database.
Time Tracking
Visually track timesheets, schedules, PTO, leave requests, employee attendance, and more. Yes!
Tax Filing
Create a self-service portal to accurately and effortlessly calculate taxes for your employees.
With Tadabase you get:
An app for the people (not the geeks).
(We like geeks, too. But you don't have to be a techy developer to create an awesome database here.)