Connecting underserved individuals with struggling restaurants during a global pandemic
Texas Black Expo is a nonprofit and economic development organization that empowers underserved businesses and youth. When the Covid-19 pandemic closed restaurant doors and increased food insecurity among struggling individuals, Texas Black Expo teamed up with Fort Bend County to create the We All Eat program which provides vulnerable residents with free to-go meals from local restaurants.
The We All Eat program combats two critical community problems in one, providing daily meals to families and individuals affected by Covid while reimbursing restaurants for each meal to help keep their businesses afloat during the pandemic.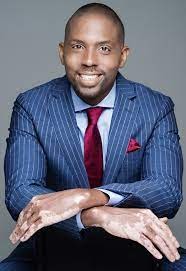 "On the one hand you have individuals that can't put food on the table and the other side is you have restaurants that don't have customers… So what we thought is what if we could take money, give it to restaurants, and they could provide the meals for people within the community. And thus the We All Eat program was born. "
-Jerome Love,
President of Texas Black Expo and Founder of We All Eat
We All Eat, powered by Tadabase
With such an audacious mission, the We All Eat program required a highly customized and sophisticated software to manage all the operations and logistics necessary to pull off such a complex initiative.
The program needed a custom software solution but fast, without the many months' wait for traditional custom development.
Aaron Terry, developer and database architect for Texas Black Expo, searched for a no-code platform capable of rapidly developing We All Eat's complex application, and after trialing several no-code platforms he chose Tadabase for its easy, fluid development, advanced functionality, and superior customer support.
With Tadabase's intuitive, no-code-necessary application builder, Terry was able to quickly build out an automated meal ordering and pickup application, and in just two weeks time, the We All Eat application (wealleattexas.com) was launched.
With this app, Ford Bend County residents can login and select their preferred restaurants, meals, and pickup times while restaurants can track incoming meal orders, manage inventory, and get reimbursed from the program for every meal provided.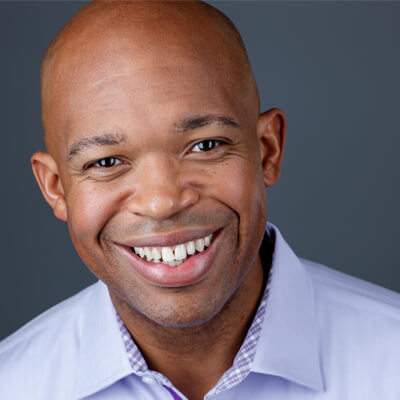 "On an average day, we're processing about 2,000 meals and in December we had over 3,000 meals a day that were coming in."
-Aaron Terry,
Developer and Database Architect for Texas Black Expo
Providing daily meals with just a few clicks
To feed all the hungry residents of Ford Bend County and help restaurants generate revenue, Terry relied heavily upon Tadabase's advanced User Signup and User Permission functionality. He designed the app with multiple login portals, making it easy for participants and restaurants to sign up for the program and access the information relevant to them.
When individuals visit We All Eat's website, wealleattexas.com, and click on the signup button, they are automatically routed to the application page where they can register and upload qualifying documents pending approval for the program.
Once approved by We All Eat admin, participants are then invited to login to the app via the Participants' Portal to select the dates for which they would like to pick up their free meals.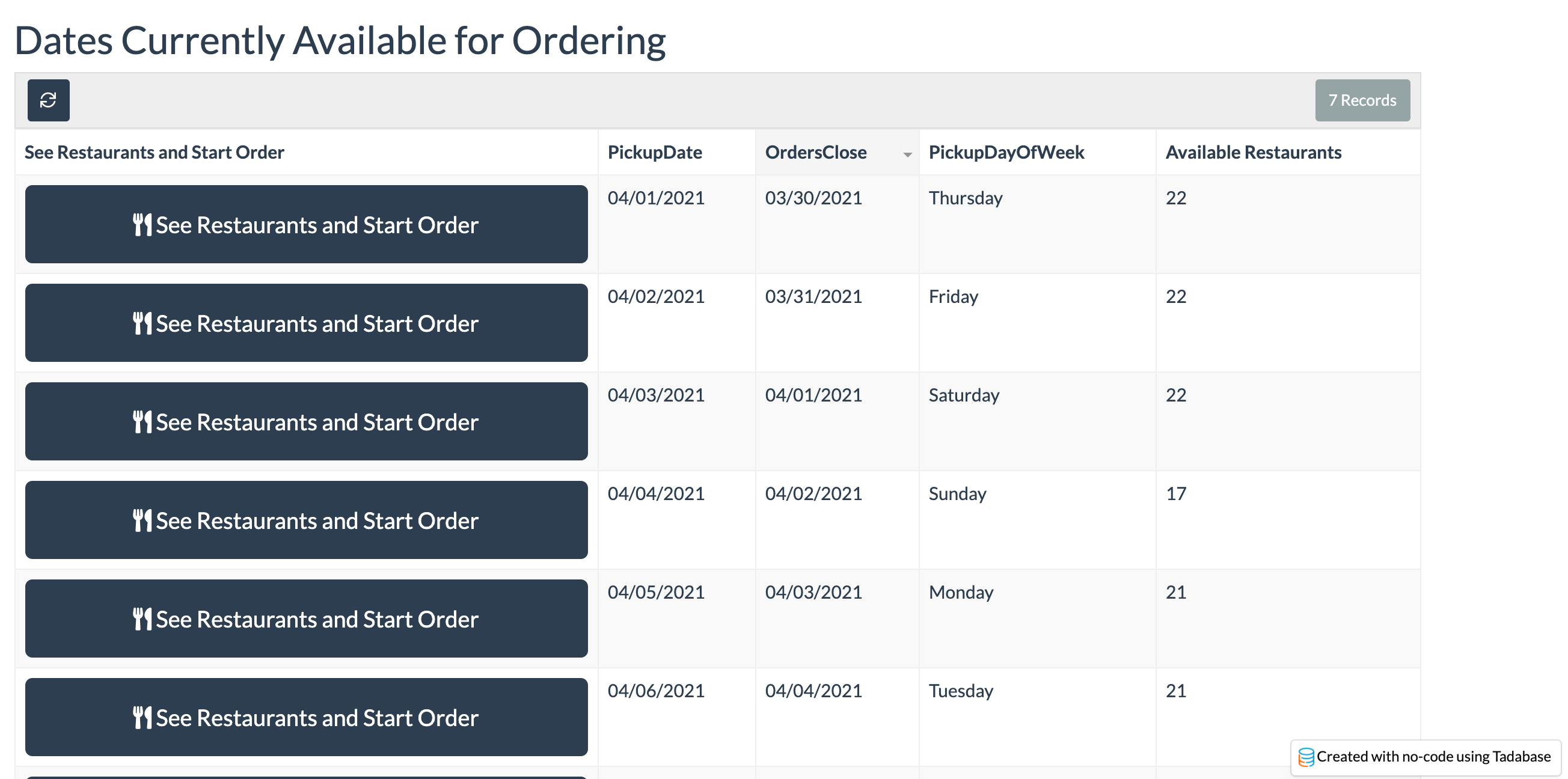 Participants can then select their preferred restaurants and begin ordering their preferred menu items. Using data source filtering, Terry designed this process to only show restaurants with available inventory for the selected day.
Once participants select their menu items, they can complete their order and checkout. Participants are approved for a select number of daily meals based on family size and other qualifying factors, so the app automatically validates against this information and prevents participants from checking out with more than their approved amount of meals.
Once participants successfully checkout, they are automatically directed to a confirmation page which confirms their meal order and prompts them to select a pickup time window for the selected day. The confirmation page also provides a QR code with instructions for participants to present the code to the restaurant upon pickup.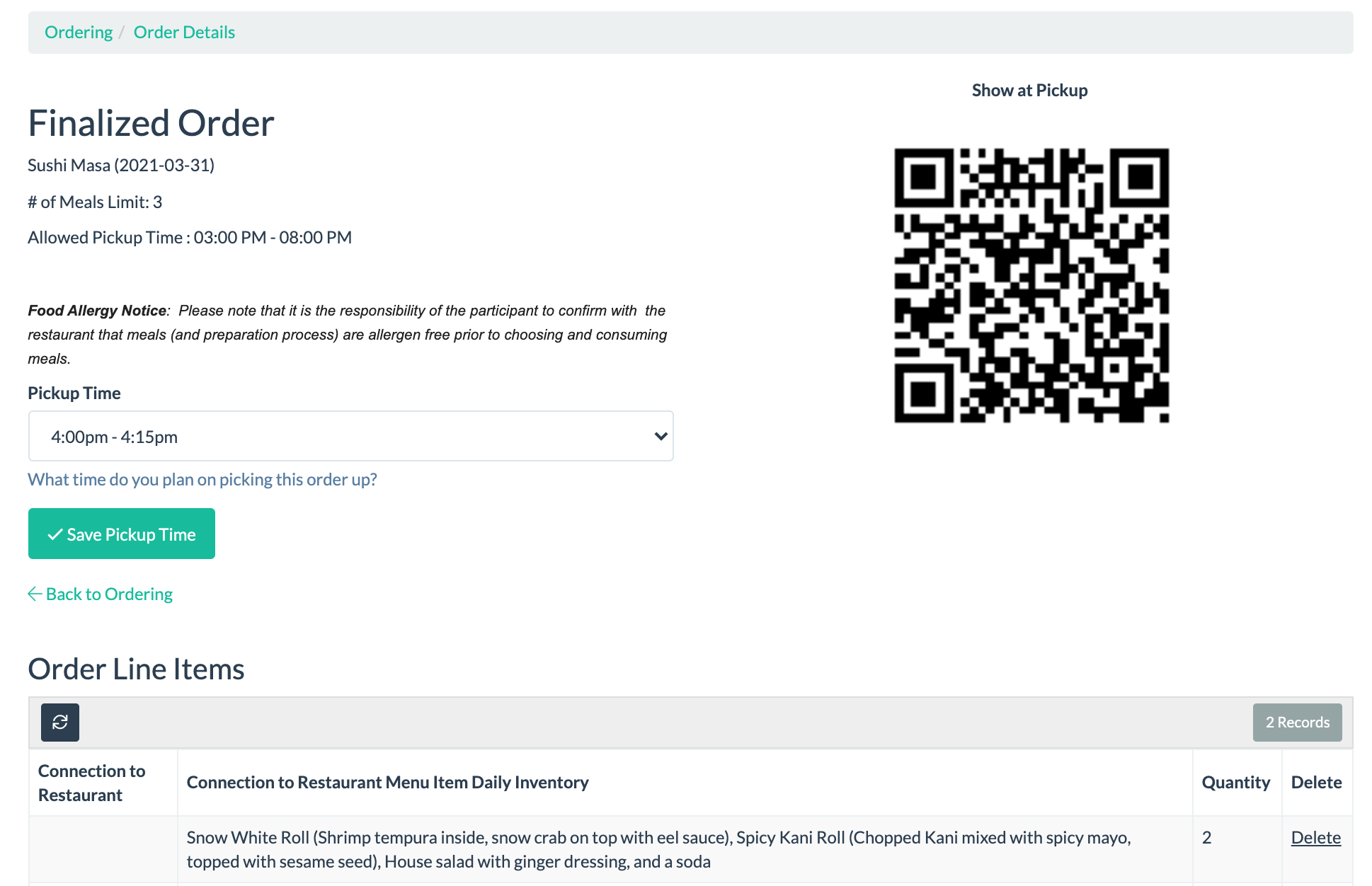 Helping restaurants make money with QR Codes
Advanced role-based user permissions ensure that only authorized restaurant staff can scan QR codes successfully, preventing any accidental or purposeful misuse of the scanning process.
At any point, restaurant managers can login to the app via the restaurant portal to view daily and upcoming meal orders, track inventory, and view previous meal orders by filtering for specific dates.
Managing it all with virtual admin dashboards
To manage all moving parts of the We All Eat program and ensure that the program runs smoothly minute by minute, Terry created an admin portal for We All Eat admin members to login and virtually manage all workflows and processes with ease.
With stunning dashboards including interactive summary cards and charts, We All Eat admin can view key program stats at a glance and track the status of meal orders, meal pickups, and abandoned meals in real-time, ensuring that the program runs seamlessly at every moment.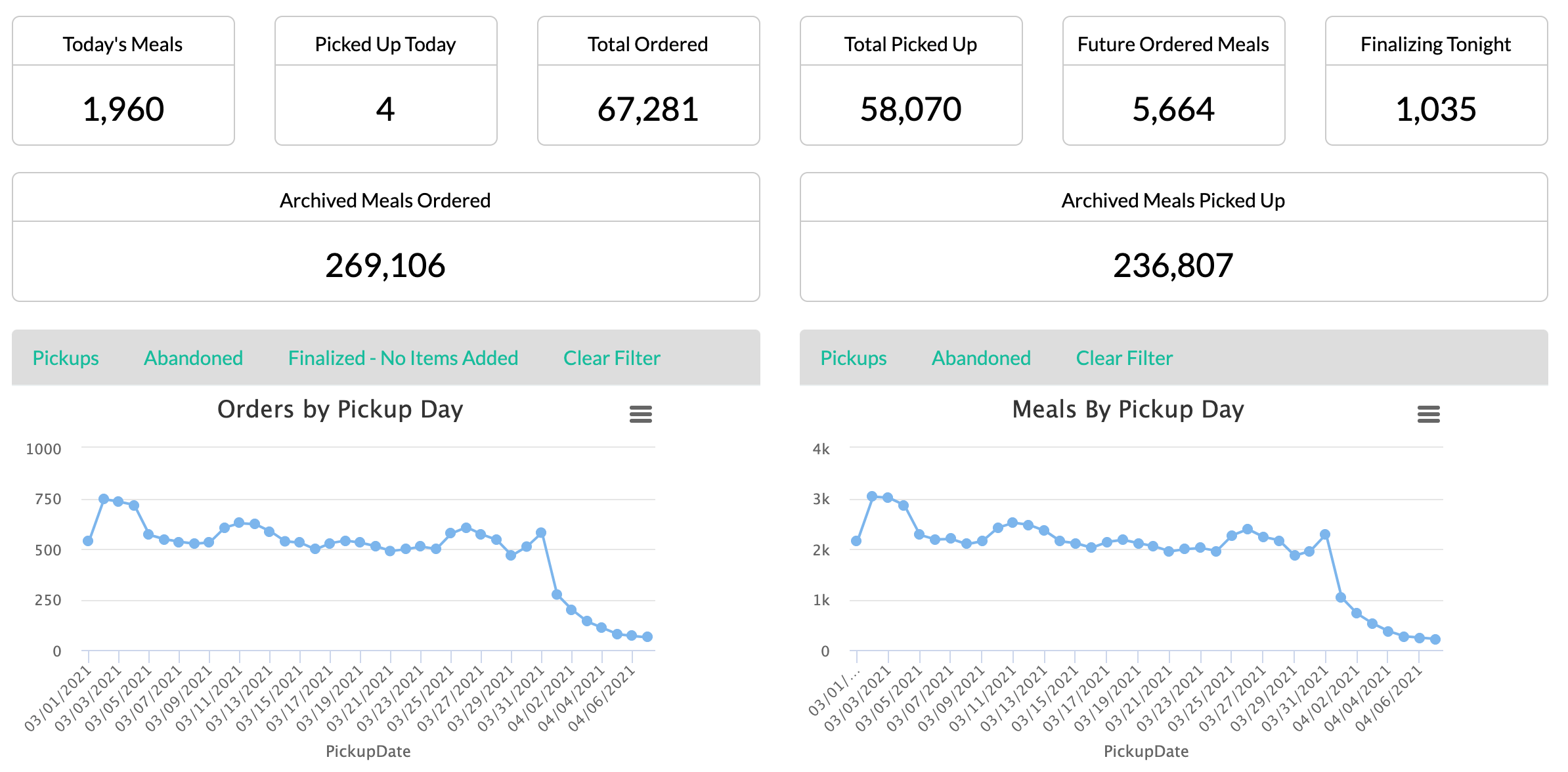 With complex formulas and equations, advanced filtering options, and powerful reporting features built-in to the admin dashboard, orders and meals are automatically counted at every given moment and admin members can track orders and meals as they come in, over time, and by specific dates.
Within the admin portal, visual and interactive components including tables, lists, and forms make it easy for program admin to manage the restaurant database, track restaurants' hours, menus, and meal availability, manage all participants, and approve or deny participant applications as they come in.
Conclusion
With over 300,000 meals distributed to thousands of Ford Bend County residents impacted by Covid-19 and over 20 restaurants reimbursed daily, the We All Eat program is lauded as a tremendous success. Named Honorable Mention in Fast Company's 2021 World Changing Ideas Awards (prweb.com), Texas Black Expo is widely acclaimed for swiftly responding to a global pandemic with a revolutionary initiative that combats both food insecurity and the economic hardship facing the restaurant industry since Covid-19.
When Texas Black Expo needed a rapid development solution to quickly deploy its We All Eat program, Tadabase was the only no-code platform with the functionality and scalability up for the task, and We All Eat's application was launched in just two short weeks.
As the only no-code platform to bridge the gap between enterprise functionality and easy, rapid development, Tadabase is honored to serve as the platform through which Texas Black Expo and the We All Eat program have helped so many individuals and businesses across the Houston area during the Covid-19 pandemic and beyond.
Get started for free
Build the custom database your business deserves.