88%
of spreadsheet contain errors
35X Faster
With real-time updates and effortless collaboration with unlimited users making simultaneous adjustments.
100x
better sleep knowing where your data is hosted and who has access to it
Are you tired of dealing with the headaches that come with spreadsheets?
Tadabase is here to rescue you from your costliest business tool and make your data management a breeze.
Get Started

Mistakes cost you
Spreadsheets are notorious for human errors – from accidental data deletions to formula mishaps. Tadabase eliminates these issues by automating data entry and validation, ensuring your data is always accurate and error-free.

Create an Audit Trail
Leave the mysteries of 'Who made this change?' and 'Where did that line go?' behind when it comes to your spreadsheets. Embrace transparency in your business with Tadabase. Our platform offers a comprehensive audit trail, enabling you to trace every modification effortlessly, guaranteeing accountability and compliance.

Security on Lock
Tadabase has you covered. With integrated granular security controls, you can manage who can access your data and have full control over what they can view and the actions they can take. Your data remains safe and secure in your hands, always.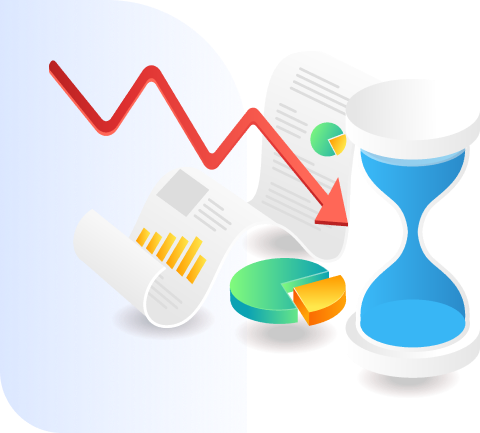 Why slow down?
How many tabs until you've had enough. As your business grows, so does your data. Spreadsheets struggle to keep up, becoming slow and unwieldy. Tadabase scales effortlessly, ensuring your data management remains smooth and efficient, no matter how big you grow.
Encourage Collaboration
Conflicting data and hours of manual resolution discourage employees from editing or updating spreadsheets. Tadabase shapes itself around your business, not the other way around. Unlike spreadsheets' rigid structure, Tadabase adapts to your unique needs, providing a custom-fit solution that effortlessly accommodates your business processes.

Your data is static and doesn't work for you.
Spreadsheets encourage manual and repetitive tasks. While Tadabase automates processes and workflows, reducing manual work and maintaining data consistency. Letting your team focus on what truly matters.

Sharing is Caring
Unlike spreadsheets, Tadabase plays nice with other software. Say goodbye to data silos. You can seamlessly integrate Tadabase with your favorite tools, allowing data to flow freely across your tech stack and creating a central source of truth for your business.

These days, a password is not enough.
Protecting your data's privacy is paramount and spreadsheets haven't gotten the memo. Tadabase goes beyond basic security, providing advanced privacy settings and compliance features. Rest easy knowing your data remains confidential and compliant.
Frequently Asked Questions
Turn Spreadsheets into apps
Learn more about how easily you can turn a spreadsheet into a webapp with this fantastic Build it With Tim.
Top 10 Reasons Why Spreadsheets May Be Your Costliest Business Tool
Transform your data into actions and insights without ever writing a single line of code.
Your Business Needs Process Automation
4 Reasons Your Business Needs Process Automation and Why Manual Tasks Are Holding You Back.