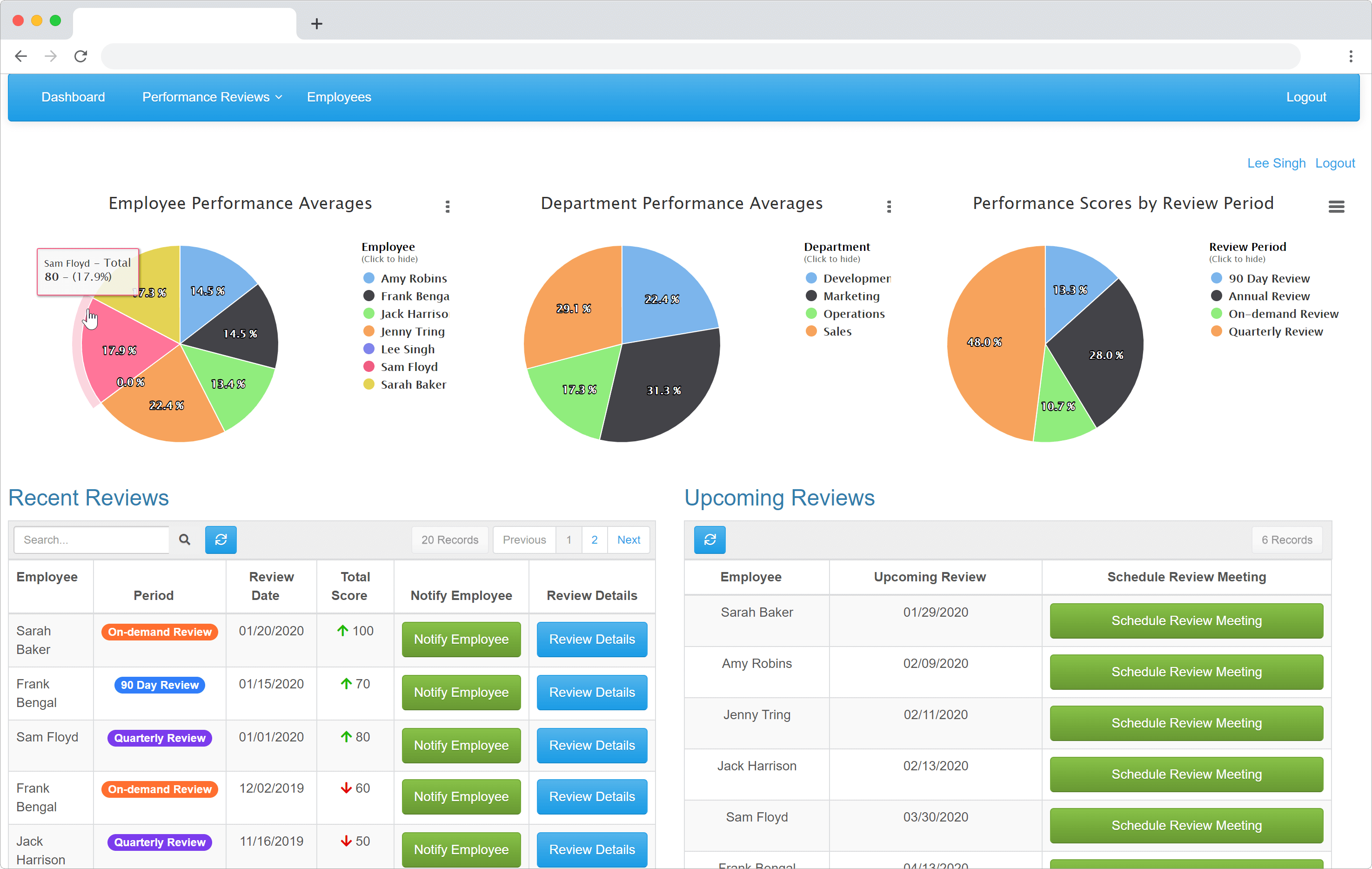 Employee Performance Review Tracking
Track employee performance reviews with automated review scheduling, performance score calculations, and automated alerts to employees and HR.
No more paper form performance reviews, error-prone manual data reentry, and missed review opportunities.
With the Tadabase Employee Performance Review Tracking template app, HR can stay ahead of their employee performance review management with dynamic review forms, automated scheduling for upcoming reviews, and automated performance tracking and calculations.
Create custom review forms to capture accurate and targeted performance review assessments. Performance review forms are dynamic and can be personalized based on custom-defined employee, reviewer, and review time period values.
Assign custom score values for each review question to run critical reports across employee, department, and company-wide performances. Track all performance stats and upcoming review schedules at a glance with custom dashboards, graphs and summary cards, and custom status indicators.
Automate all manual and repetitive performance review tasks including scheduling upcoming reviews, calculating employee, department-wide, and company-wide performance averages and trends, and sending automated emails to employees and the HR review board when review scores fall within custom-defined score values.
With unique login portals and role-based user permissions, employees can track their individual performance review histories and averages.
App admin can choose to extend employees' permissions to include the ability to submit feedback to HR for each review or schedule on-demand reviews with HR.
This template app can be kept as a streamlined performance review tracking app or it can be scaled and built out into a full-blown employee management app including employee scheduling and employee collaboration and project management.
Get started for free
Build the custom database your business deserves.