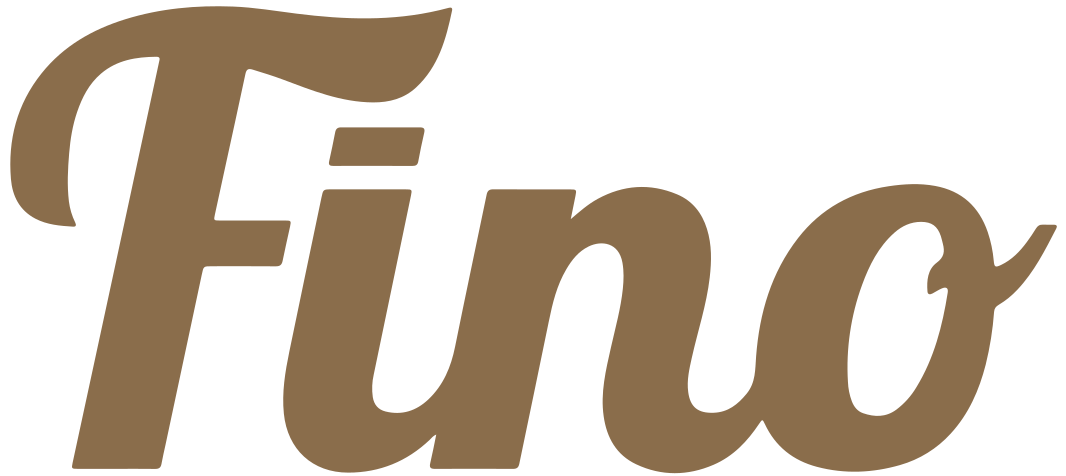 Company Name: Fino Custom Clothiers
Website: www.finocustom.com
Industry: Custom Suits and Clothing
Locations: 7 International Locations
Fino Custom Clothier, a prominent custom suit clothier with a global presence, faced significant challenges in managing the immense amount of data involved in their daily operations. With thousands of orders processed each month, each carrying hundreds of pieces of critical information, the company struggled to maintain accuracy and streamline their processes. Previously, Fino Custom had tried various solutions, including legacy forms and a complex Magento-based platform. However, these options were time-consuming, expensive, and ultimately fell short of achieving their desired level of perfection.

In search of an optimal software solution, Moshe Azer, the CEO and Founder of Fino Custom, discovered Tadabase. The platform offered the promise of efficiently managing their complex data, providing customizability without the pitfalls of traditional development, and enabling seamless collaboration across their international locations. The following case study highlights the transformative impact of Tadabase on Fino Custom's business.
The Pre-Tadabase Challenge
Fino Custom's operations were data-driven, with meticulous attention to detail in every order, from intake to design and measurements. However, their previous software stack lacked the necessary capabilities to handle the vast amount of data effectively. Their journey began with "mash forms," which proved to be insufficient. Subsequently, they invested considerable time and money in building a Magento-based platform, expecting it to be a comprehensive solution. Unfortunately, the development never truly ended, leading to significant expenses and perpetual inefficiencies.
"We spent years with it and never got away from it. Development never stopped, yet progress was still slow" said Moshe. The constant need for tweaks and adjustments due to the evolving business led to an incomplete website even after five years of development. Moreover, the rising costs and expiring security features of Magento compounded their frustrations.
Discovering Tadabase
During the transition to Magento 2.0, Moshe came across Tadabase and decided to explore its capabilities. He was impressed by how quickly Tadabase's team created a basic demo tailored to Fino Custom's specific needs. The platform's ease of use and the ability to make adjustments on-the-fly without relying on developers were particularly appealing.
The Transformation with Tadabase
Once Fino Custom fully integrated Tadabase into their operations, they experienced a remarkable transformation. The platform's reporting and tracking functionalities proved to be invaluable in enhancing efficiency and cost savings. Tailoring operations became more streamlined, with detailed reports on individual tailors' productivity, allowing for targeted improvement efforts.
With Tadabase, Fino Custom successfully tackled the challenge of accurate measurements. Tadabase's agility allowed them to adapt quickly to changing design and product requirements, significantly reducing development time and costs.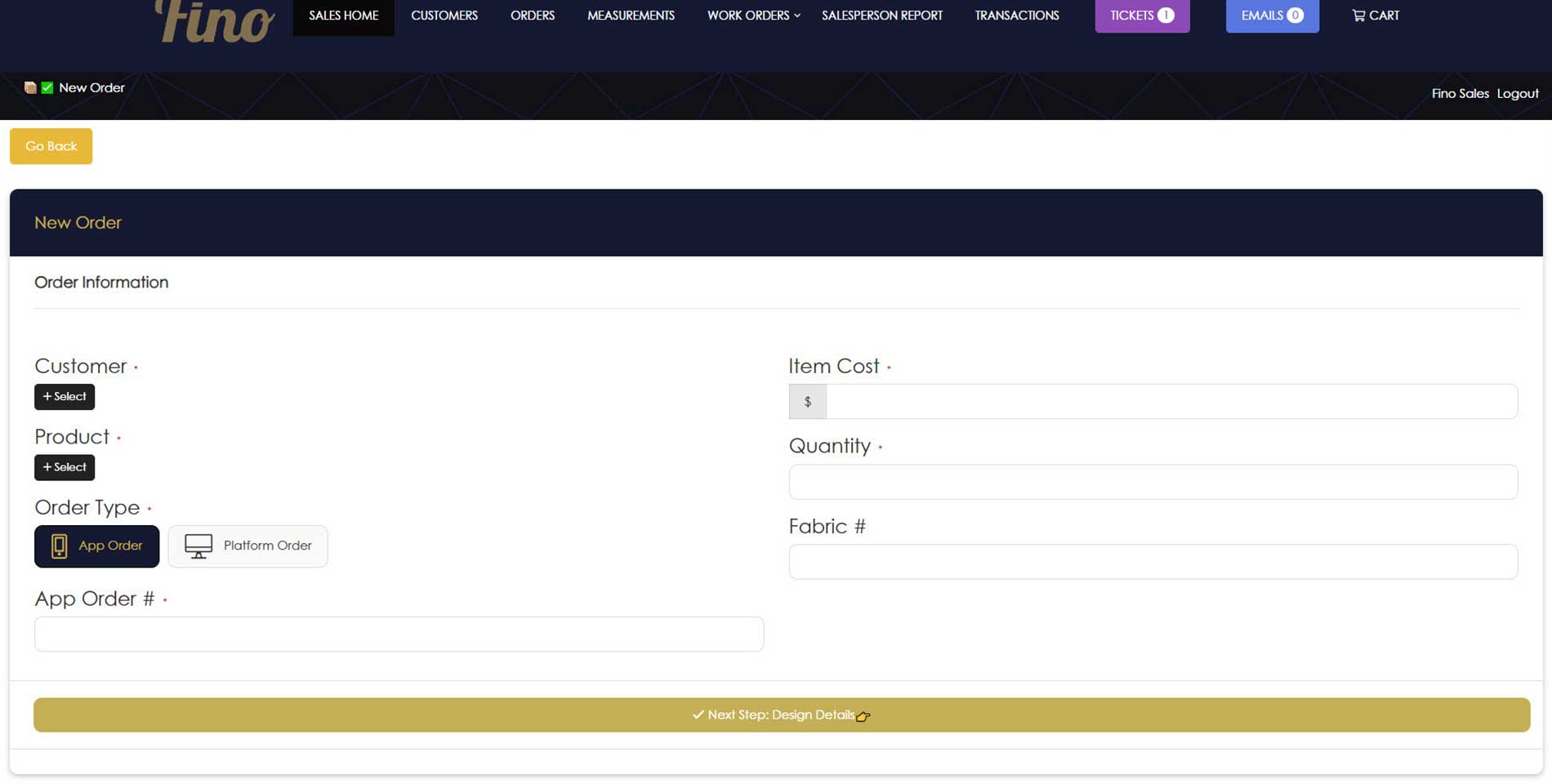 Furthermore, the platform's comprehensive tracking and automation capabilities revolutionized their production processes. Moshe shared, "We created a tailoring platform where we could put in a work order, and then each tailor could log in and see the work order that's related to that tailor and track the who did the work and try how long it took him to do the work."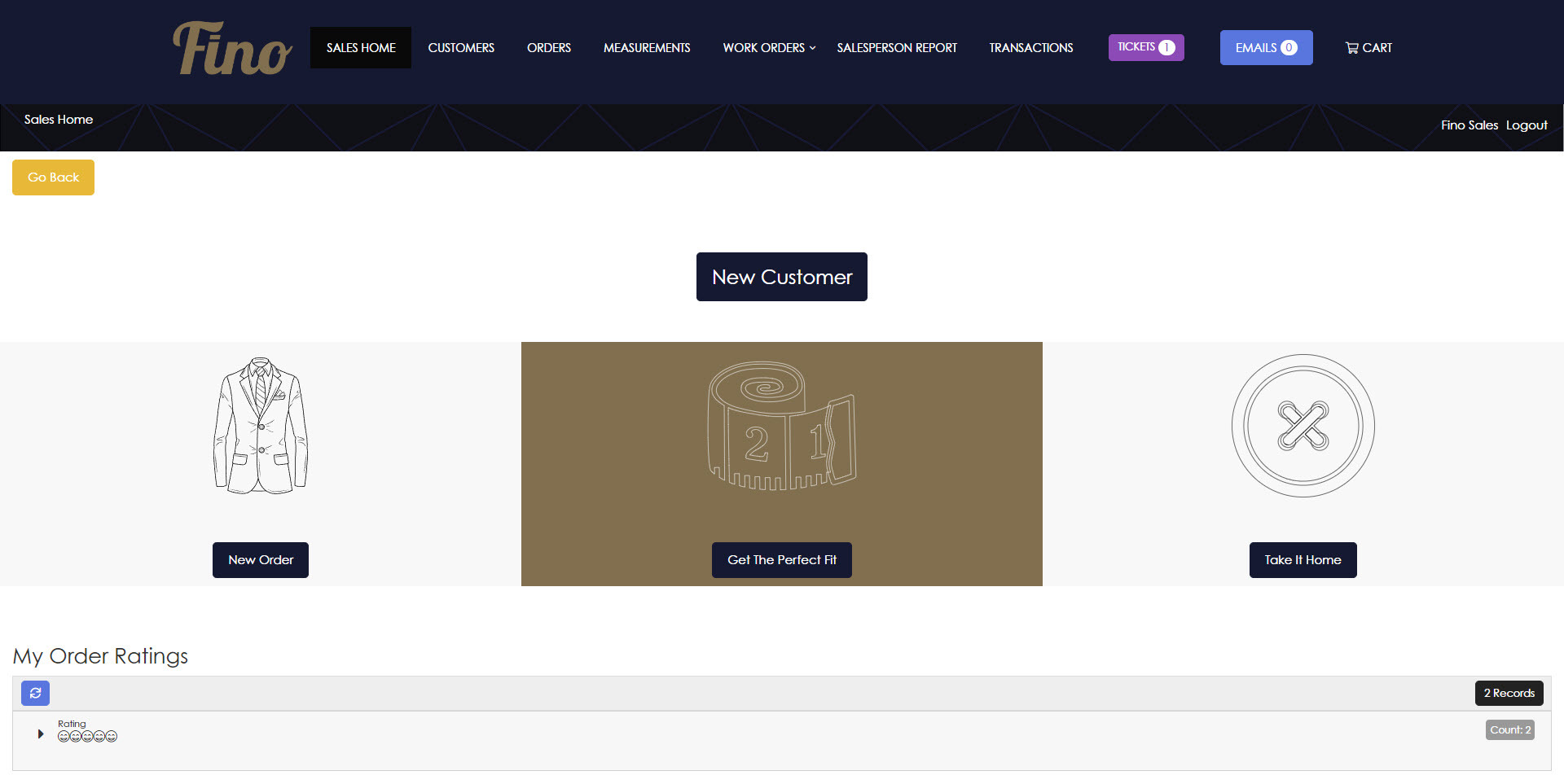 By centralizing and automating processes on Tadabase, Fino Custom saves a tens of thousands of dollars on labor costs. They were able to identify inefficiencies in measurement and tailoring, leading to targeted training and significant improvements in productivity and customer satisfaction.
"The fact that you don't have to wait months for changes, is a game changer in our fast-paced industry."
- Moshe Azer,
CEO of Fino Customs Clothier
Cost Savings: A Bright Success
Tadabase proved to be a cost-effective solution for Fino Custom, especially when compared to their previous endeavors. The company had already invested hundreds of thousands of dollars in their custom Magento-based platform that never fully met their needs and ultimately ended with no ROI. The continuous development and maintenance costs drained their resources and hindered progress.
"When we were using Magento. It was a lot of money wasted," Moshe shared. He accomplished this in a matter of hours, saving Fino Custom an enormous amount of money while achieving a highly efficient system tailored to their unique requirements.
"We spent hundreds of thousands of dollars on custom code, and it didn't really get us anywhere with Tadabase, Moshe was able to recreate the functionalities of an "off the shelf" software offered at a staggering 1.2 million dollars."
- Moshe Azer,
CEO of Fino Customs Clothier
Enhanced Customer Satisfaction
Apart from the internal benefits, Tadabase also played a vital role in improving customer satisfaction. The platform's ability to automatically notify customers about the progress of their orders led to quicker turnaround times.
"Customer satisfaction goes through the roof now! Customers aren't waiting ages or coming back multiple times for fittings because the measurements are better."
- Moshe Azer,
CEO of Fino Customs Clothier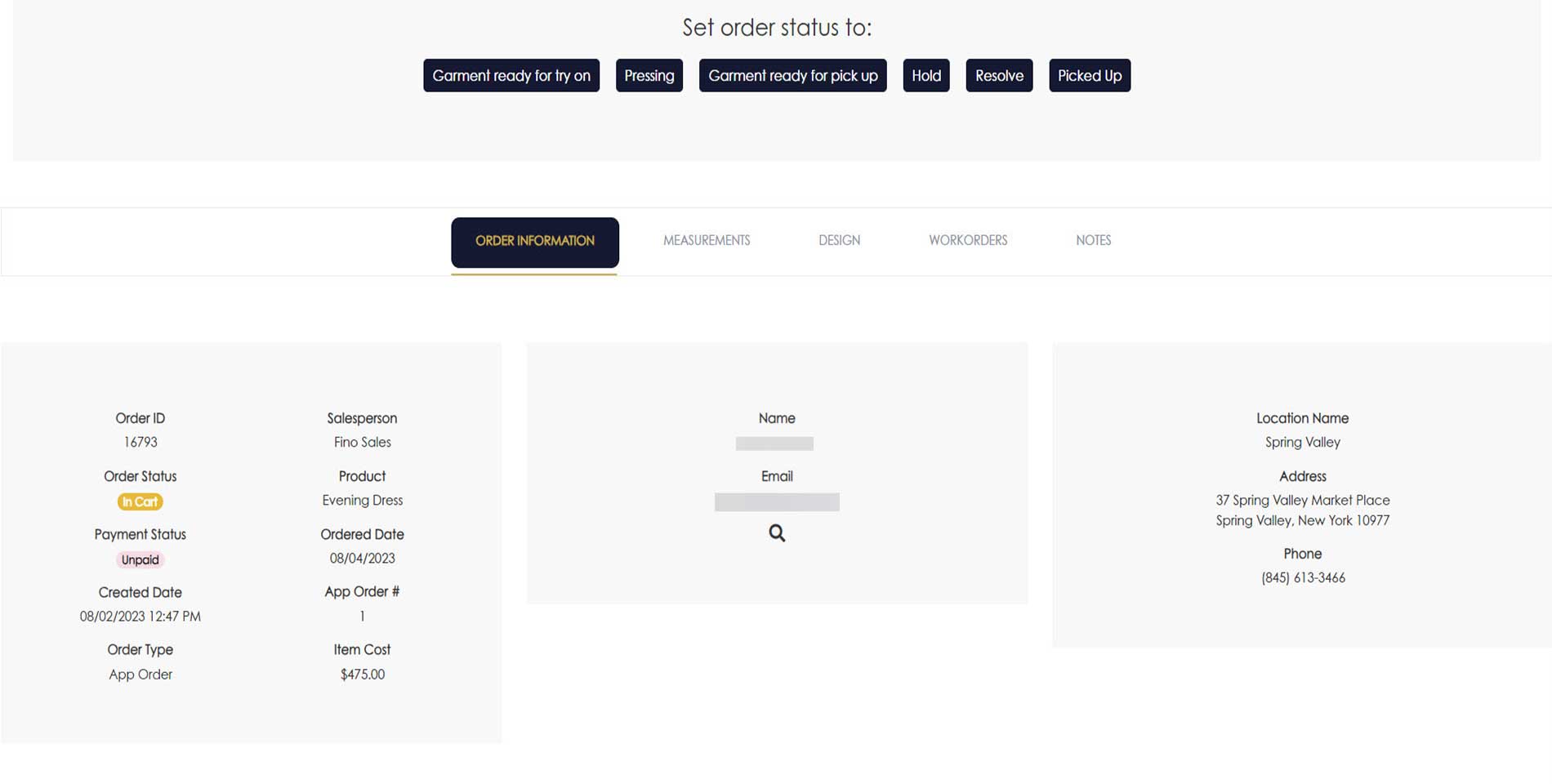 Looking Ahead
With the remarkable success achieved using Tadabase, Fino Custom now envisions further integration of the platform into their operations. They are planning to use Tadabase to manage their production facilities and track progress efficiently. The company is also excited about exploring additional features and functionalities that Tadabase offers to enhance their efficiency and customer satisfaction further.
Conclusion
Tadabase has become an integral part of Fino Custom Clothier's operations, providing them with the power to manage vast amounts of data, streamline processes, and achieve unparalleled efficiency. The platform's flexibility, reporting capabilities, and automation features have transformed the way Fino Custom operates, leading to substantial cost savings, increased customer satisfaction, and accelerated business growth.
Fino Custom's journey with Tadabase stands as a testament to the platform's ability to optimize and streamline businesses of all sizes and industries. By empowering businesses with agile, customizable solutions, Tadabase reaffirms its position as a leader in software solutions for the modern business landscape.
Get started for free
Build the custom database your business deserves.