When Covid forced them apart, Tadabase brought them even closer together
For the past 12 years, The British Institute of Huelva has opened its doors to the students of Spain to provide English education and certifications via its English Academy. When the Covid-19 pandemic began, the English Academy was forced to suspend its in-person training, stalling the education of hundreds of students and halting the registration of hundreds more. In Spain, students are required to receive a Level B1 in English in order to graduate from university, so the academy's suspension of English lessons was devastating for many students when Covid first hit.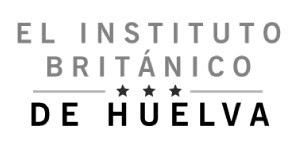 Fortunately, owner and managing director, Ashley Williams, recognized a solution early on and immediately began the process of shifting all academy operations online. After trialing other platforms and wasting upwards of $10,000 on other solutions, Williams found Tadabase in April 2020 and began building out an all-powerful education and course registration application that would ultimately improve the academy's services and daily processes, increase student registration, and increase student responsiveness and engagement to levels that even surpass the academy's pre-Covid metrics.
Streamlining communication with students
When Covid first suspended all in-person operations, Williams knew he needed to shift all English Academy operations online, and he quickly recognized that the academy's greatest operational hurdle was its loss of effective communication with students.
"It came to a point when everything closed down and we tried to go online, I didn't even have the ability to communicate with my clients," recalls Williams.
For the first few weeks of the pandemic, academy administration members tried to reach out to students via mass emails, but most emails went ignored, unopened, or flagged as spam. Admin also tried calling students and parents one-on-one, but this too proved ineffective given the time and labor constraints and the disproportionate student to staff ratio.
In all the chaos of those early Covid days, Williams recognized that the academy lacked a systemic and centralized communication process, and he tackled this issue head-on during his initial trial with Tadabase.
To his delight, Williams was able to easily build out a streamlined communication system by integrating his Tadabase app with WhatsApp, enabling the academy to send WhatsApp messages to students directly from the app.
It's easy to create automated workflows on Tadabase, and Williams created custom workflows to automatically send WhatsApp messages to students during various stages of user interaction, including when students register for a course, make a payment, or miss a class. Messages can be sent individually, in bulk, upon form submission, or with the click of a button.
Students can reply directly from their WhatsApp accounts while Williams and his team can reply to messages instantly, oversee all outgoing and incoming messages, and monitor when/if messages have been read- all directly from their Tadabase app.
Williams was able to accomplish this integration with Pipes, a powerful Tadabase feature that instantly connects Tadabase apps with external services like WhatsApp, Slack, Stripe, and so many others.
With Tadabase Pipes, Williams was also able to natively integrate his app with Google Translate, significantly helping English-learning students and their Spanish-speaking parents as well as the teachers who do not speak Spanish.
Increasing registration and responsiveness
By using Tadabase to streamline communication, the academy has seen tremendous increase in engagement and responsiveness from its students as well as a 75% increase in effective communication among academy admin, students, parents, and educators overall.
"What took me weeks and 2 or 3 members of staff to do this time last year, I can do it now in 30 seconds effectively," says Williams. "Every time I use WhatsApp [from my Tadabase app], I've saved myself two grand."
Additionally, since streamlining the academy's communication with Tadabase, Williams reports a significant increase in student responsiveness and enrollment.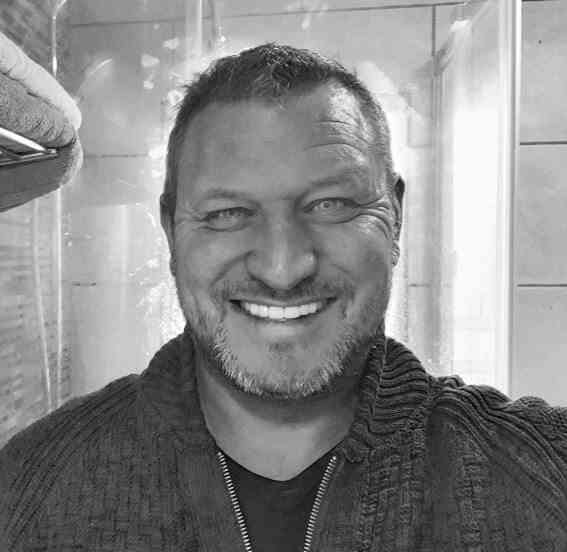 "In the last 10 years registration has always been gradual over a period of two months. This year, I opened registration all through WhatsApp from the Tadabase app and within a week I've got 150 registrations."
- Ashley Williams,
Owner and Director of The British Institute of Huelva's English Academy
One application, Six portals
When Williams first began searching for an online application builder, he initially dreamed of building an app to streamline the academy's registration process and communication with students. But once he found Tadabase and started building out these workflows, Williams realized that he could dream much bigger with Tadabase.
"I use Tadabase for everything now. I've got six different portals," says Williams.
With Tadabase's enterprise-grade feature set and no-code-necessary ease of use, Williams was able to expand his app from a streamlined course registration app to a robust, enterprise-level education platform complete with six unique login portals, one for each key player in the day to day operations of the English Academy.
Leveraging Tadabase's powerful collaboration features, including password-protected logins, role-based permissions, and role-based routing, Williams created a system through which students, parents, educators, academy admin, and other key participants can all login to the same application through their respective portals and access only the data that's meant for them.
Students can login via the student portal to access their accounts, view their courses, register and pay for new courses, download registration invoices, sign course contracts, and so on.
Students can also register for exams and pay for exams via the portal.
Academy administration members can login via the admin portal to process payments and registrations, send automated messages to students, view student profiles, print invoices, access the student and teacher database, and so forth.
Teachers can login via their portal to view their courses and students and request absence reports. Even Williams' accountant has a portal to login and access the academy's financial reports, contracts, and payslips.
The app also includes a training portal where all training materials are centralized for teachers to access and coordinate their coursework.
"This is a big one," says Williams, "because for the first time I've got complete control and transparency over what's being taught in the classroom."
By building different portals for each user role, Williams and his team can confidently display data, knowing that even the most confidential data will only display for its intended user.
When people login to the app, they are automatically routed to their respective dashboards which are personalized to each logged-in user and display all relevant data in stunning viewpoints including cards, charts, calendars, tables, forms, PDFs, and more.
Tadabase outshines its competitors
As owner and director of the academy, Williams is the quintessential citizen developer. "I'm not an IT guy, I haven't studied programming," says Williams. "But with a little bit of work on Tadabase I've got the ability to do whatever I want."
Before finding Tadabase, Williams struggled with finding a platform powerful enough to host the complex education application he envisioned yet easy enough for a non-developer such as himself to use with ease and speed. He first experimented with Zoho Creator but found it too difficult to build out an app.
"For somebody without any kind of programming, HTML, or CSS experience it was very difficult, says Williams."
Williams estimates spending upwards of $10,00 just hiring a private programmer to help him implement basic features into his Zoho app.
In comparison, Williams found Tadabase to be intuitive and easy to use with more features, better customizability, and better support than its competitors. Tadabase's fast response times, in-depth 1-on-1 chats, and thorough analysis of a problem gave Williams the confidence to build and deploy his application.
Additionally, Williams found the cost of Tadabase to be fair and sustainable in contrast to its competitors. "One of the biggest bug bears with Zoho for example," says Williams, "was that I couldn't have a log-in portal. I could, but I needed to pay an astronomical amount, automatically $500 a month, just to have the ability."
Williams also appreciated Tadabase's pricing structure and not being charged per user. With an education application servicing hundreds of students at a time, with each student being a user, it would have been astronomical for Williams to pay per user according to other no-code platforms' pricing tiers.
"Tadabase saved me thousands and thousands of dollars initially, but even more so now that I've had the ability to automate everything," says Williams.
Conclusion
At a time when Covid-19 derailed many businesses, The British Institute of Huelva's English Academy improved its daily operations with a Tadabase application, empowering the academy to continue teaching English to hundreds of students in Spain who rely on this education to graduate from university.
With Tadabase Pipes, logins, and automation functionality, the English Academy streamlined its communication and daily workflows, resulting in a 75% increase in communication, a 66% decrease in required staff, and an increase of 150 registered students within just one week.
"With Tadabase, I've had the ability to automate everything. To do the amount of work that this [app] is doing, I would have needed at least three full-time admins and now I'm doing it with just one admin."
After spending over $10,000 just to get started on other no-code platforms that fell short, academy owner Ashley Williams says he saves thousands of dollars a month with Tadabase's quick and easy application builder that empowers him to build out the app as the school year progresses and make instant changes on the fly as needed.
Get started for free
Build the custom database your business deserves.